Path // www.robertfrederick.co → about
About
---
---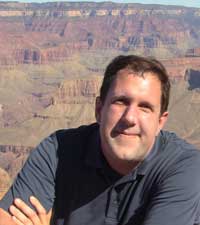 "I'm a storyteller," I realized when I first heard my name on NPR's Morning Edition.
NASA Seeks Answer: Can Mars Support Life? (August 1, 2003)
That summer, I was working for the first time as a science journalist thanks to the AAAS Mass Media Science & Engineering Fellowship. I had heard my name many times on the air at the local level while working for KUNC:
Community Radio for Northern Colorado. But with my first national story, I was no longer graduate student on a summer fellowship, thinking about post-graduate plans, hiking about the Rocky Mountains. Instead, I was transported back to a snowy Minnesota day when I was eight-years old and first paid attention to the radio program my parents were listening to: it was the same voice then, too, on the same program.
---
Vocation
I'm a journalist specializing in physical sciences and economics, but will follow a good story wherever it leads. In doing so, I have gained experience covering most sciences, as well as in health, policy, education, and business.
My work is in multi- and multiple media, and I offer a number of services and consulting, too. So please take a look around my virtual office and be in touch if there's something I may do for you.
My memberships and associations are:

National Association of Science Writers—member since 2004; workshop moderator/participant 2006, 2007, 2009; finance committee, since 2012; board member and NASW designated representative to the Authors Coalition of America since October, 2014
D.C. Science Writers Association—member since 2007; board member 2009-2011; Treasurer 2010-2011; judge for the 2011 Newsbrief Awards
National Press Club—member since 2008; judge for 2008 Robert L. Kozik Award for environmental reporting
Science Communicators of North Carolina—associate since 2011
---
Interests & Projects
I'm curious about most anything, but one of the reasons I decided to keep a blog going is to reflect on the world and think through some of my interests. The following list gets updated as I figure things out that I've written in my blog:
the cultural space of duct/duck tape
other frames for telling stories, especially news
understanding awe
fences around cities instead of fences around wildlife
interdependence vs. independence
why an emotional argument is often more persuasive than a factual one
meditating on contradictions and Venn diagrams—a Shinto way to clear the mind, an early Hegelian effort towards synthesis?
what humanity can be, and social policies to get us there
can citizens be expert citizens?
post-modern science, if it even exists
why people enjoy watching others destroy things.
If you or someone you know is also interested in any of these aforementioned topics, please, let's connect.
As to projects, with a background in mathematics, philosophy, art and voice, I have a wide variety of interests and enjoy lots of different activities—and I do work as a producer, artist, photographer, author, and vocalist, too. Please see my Other Projects page for a few samples of my other work.
---
Work History

Except for minimum-wage jobs while in high school, painting houses, mowing lawns, and tutoring mathematics during college at The University of Chicago, my full work history is on LinkedIn. But that doesn't explain how I went from management consulting to textbook editing to high school teaching to professional singing to graduate school to science journalism.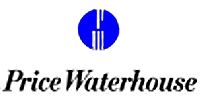 Right out of college I wanted to be a management consultant because I wanted to learn about as many different careers as possible all at once. It might have been my first and last career to work at Price Waterhouse, now PriceWaterhouseCoopers.
I learned I like to learn about most anything and that I loved to present what I had learned and work on a plan to make things better, whatever those things were.
But the companies that truly needed consulting—meaning they might soon fail without it—couldn't afford it. I wanted work that was more immediately useful, and more entrepreneurial, too.
I became an editor when the big publishing houses were all gearing up for new mathematics textbooks. It might have been my last career to work at Houghton Mifflin / McDougal Littell.
I learned I like to find multiple ways to explain things.
I knew from school that math textbooks drove me crazy: exercises either were too removed from the real-world or too contextualized in the sense that you knew what algorithm to apply to which problem based on which page the problem came from. I thought there had to be a better way. Eventually, I found my way on to a project that was funded in part by the National Science Foundation to create a new kind of mathematics textbook. But the process was too removed and took too long. I learned I like a balance of projects, some long-term and some with immediate results.
I became a high school teacher when another teacher left in the middle of the first semester to take a job closer to home, closer to family. It might have been my last career to work at The Latin School of Chicago, though I was told that I would need a masters degree to remain there.
I learned I like to think about systemic issues, trends, and that I could combine what I liked about my previous careers in being a teacher.
But I thought about systemic issues and trends at that school and in the education system generally, and I tried to start a union. Ultimately, my contract wasn't renewed, and I didn't have my masters degree anyway, so it was time to get my masters. I decided to apply for programs in applied mathematics because I was fascinated with fluid dynamics ever since seeing a space shuttle launch when I was in Florida training with Price Waterhouse to become management consultant.
I became a professional singer while I was a high school teacher, but I had a school year to really give it a full-time try as I readied my applications for graduate school. I never thought before about being a professional singer for the rest of my working life, but that year made me consider it enough to send in applications for a masters in voice performance, too.
I learned I like to use my voice, my instrument—it brings me joy—especially to communicate.
Words matter, of course, but words with proper intonation can be so much more powerful. I was accepted to both programs: applied mathematics and voice performance. But I was urged to choose because I would be competing with people who were only doing one program.

I became a graduate student in applied mathematics because I was fascinated by fluid dynamics much more so than voice performance. It might have been my last career to be a fluid dynamicist.
I learned that I like to think deeply about a problem.
But I soon realized that the thinking and time required to do fluid dynamics would leave me little time for much else. That conflicted with what I had learned about myself from previous careers. I really appreciated my advisor helping me map out my plan, because he showed me how it would be nearly two decades to prove myself with a doctorate, post-doc, and earn tenure before I could direct my thoughts to the problems I was interested in solving and get grants to support my work.
It was then that I discovered science journalism thanks to the AAAS Mass Media Science and Engineering Fellowship, through which I spent a summer as the science journalist at KUNC: Community Radio for Northern Colorado that I wrote more about at the top of this page. Multimedia science journalism lets me do all the things that I learned I like from my previous careers. I've been at it since 2003, freelancing and with staff positions at St. Louis Public Radio, Science magazine, and American Scientist magazine.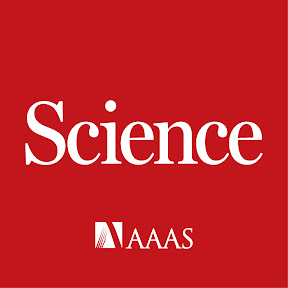 ---
Personal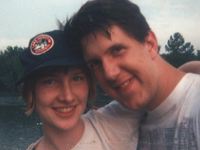 Years ago, I made the best decision in my entire life: I married my best friend. She's also changed careers: a former attorney now tenure-track professor of English, specializing in rhetoric. We live in the Piedmont Triad of North Carolina.
Beyond my affection for family, I am honored by my friends and am delighted to be the godfather to two children.
I enjoy being outdoors, running, hiking, swimming, volleyball, skiing, playing with our dog, and many more physical activities. Reading is a delight when alone, but when with others my favorite things are enjoying outdoor activities together, cooking and/or sharing a meal, and having good conversations, all of which often include bouts of storytelling.